Full Service Manufacturing
For Metal Stamping, Welding, Laser Scanning and Assembly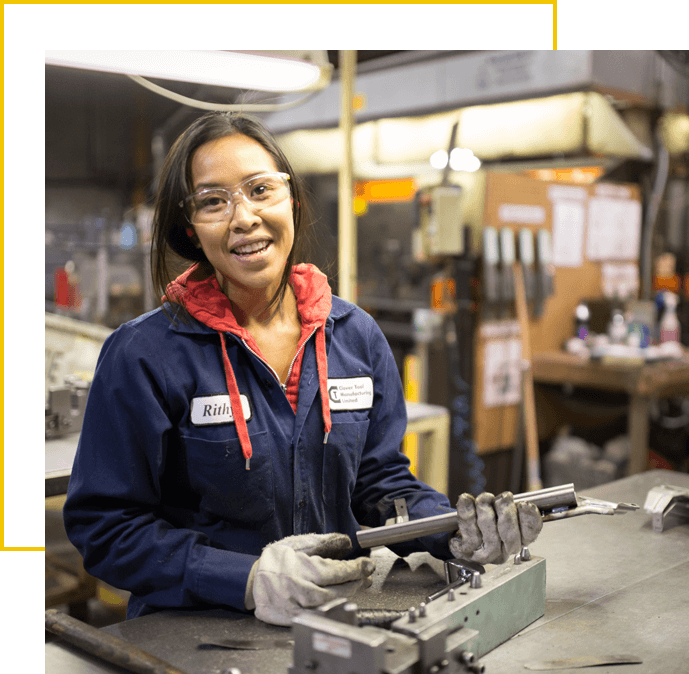 Full-Service Automotive Manufacturing in Ontario
Clover Tool Manufacturing Limited is a Canadian-based and owned, privately held company. We specialize in automotive tooling, stamping and assemblies. We are capable of running a number of diverse projects.
Clover Tool has grown steadily since its inception in 1979, first as a tool and die shop and gradually our growth as a manufacturer of finished and semifinished components. The original operation, housed in a 2,000-square-foot shop in Concord, was strictly a tool and die business. By 1989, Clover Tool acquired a 14,000-square-foot facility and employed 30 people.
In 1993, a stamping operation was added, and subsequently, Clover Tool became a supplier of finished and semifinished components. With the new partnership of tooling and stamping, Clover Tool flourished and expanded its operation several times.
Today, Clover Tool operates in over a 175,000-square-foot facility, providing a full-service solution to its customers. From prototyping, tooling, R&D work, stamping, assembling, and welding to finished products, Clover Tool and its dedicated staff are committed to our customer's requirements and wishes.